CHOOSE WHERE YOU FIT INTO THE
TRANSACTION.
SELECT YOUR USER TYPE BELOW FOR MORE INFORMATION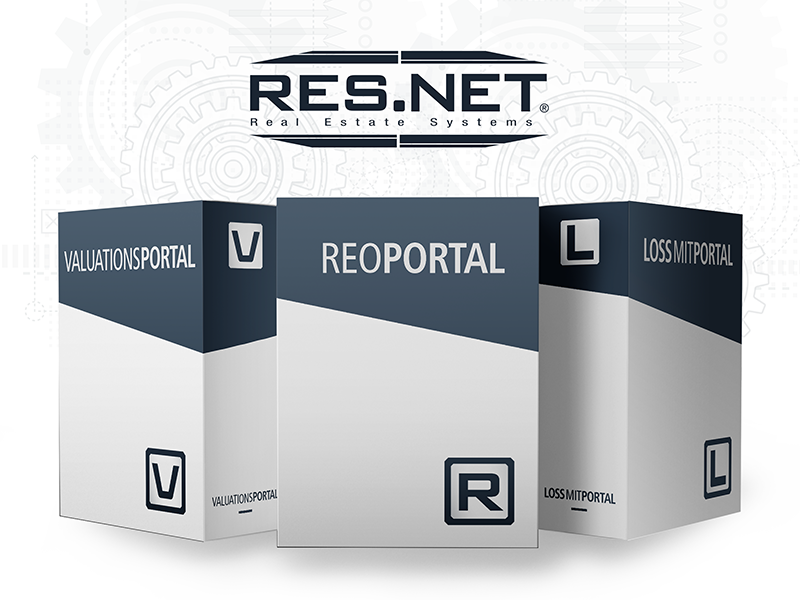 RES.NET SERVICER PRODUCTS
We have been fortunate enough to persevere and expand our offerings over the years. Our dedicated staff has been able to grow into new market segments while continuing to provide superior service to our current clients. Our offerings currently include:
REO PORTAL

Our customizable REO Portal provides innovative, industry-leading tools to manage the entire process of REO disposition while optimizing communication, automating task management and centralizing data.

VALUATIONS PORTAL

Our proprietary technology allows our clients to order, route, track, and complete valuation orders.

LOSS MITIGATION PORTAL

The Loss Mit Portal closes communication gaps between the servicer, homeowner and listing agent. Newly added DIL Module gives customers the ability to pursue multiple loss mitigation strategies on one platform.

PROPERTY CURE DATA PORTAL

The PropertyCure Data Portal provides oversight and tracking mechanisms for each step of the property preservation process. With complete system of record connectivity and seamless access from the REO portal there is now a centralized solution for this long-under served segment.
Learn More